April 9 Members' Night Content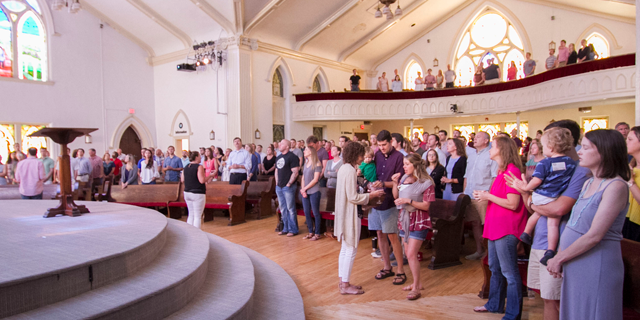 On April 9th we gathered our Downtown members to hear from Ryan Burger and Tyler Jones. Ryan shared some of his life story, how the Lord has worked in his life, and his involvement with our Intersect ministry. Tyler shared a handful of things, including some upcoming staff reorganization and his sabbatical this summer. (May 5 – August 2).
Get the audio from Members' Night below!
Intersect Family Dinners
Ryan mentioned at Members' Night a new opportunity for community groups through Intersect, what he's calling Intersect Family Dinners. At these dinners, community groups will host folks from Intersect to eat together, get to know one another, and participate in a discussion geared towards understanding and unity in the Gospel.
To sign up for an Intersect Family Dinner, just email Ryan at intersect@vintagenc.com.