Recommendations for Biblical Counselors – 2021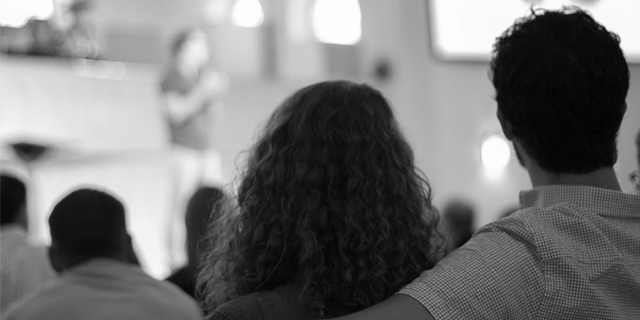 Last Updated: August, 2021
Counseling at Vintage Church takes several forms—much of the informal counsel people receive at Vintage occurs in the context of Community Groups, or with one of our pastors. For formal counseling, and especially therapeutic counseling, we have several licensed counselors in the Raleigh/Durham area that are available as additional, trusted resources.
Please note – you are responsible for all fees charged by the counselor. If you are not able to pay those fees, please contact the Vintage pastor you've been meeting with (if applicable), or Jordan Penley at jordan.penley@vintagenc.com, or the church office at (919) 829-7087, to see if financial assistance is available.
OUTSIDE REFERRAL SOURCES
In order to most effectively address the counseling needs of our church body, we have partnered with the following professional counselors in the Raleigh/Durham area:

Anne Fletcher
A native of Atlanta, Anne graduated from UNC-Chapel Hill with a B.A. in Psychology. After a year of missionary work in East Asia, Anne married Van and taught Pre-Kindergarten for a short time before moving to Philadelphia where she received a Master of Arts in Biblical Counseling from Westminster Theological Seminary. She participated in a counseling internship at Christian Counseling Education Foundation (CCEF), with a focus on family and children. She moved back to Raleigh in 2006 and began counseling as a ministry. Anne is passionate about helping people connect their particular problems of life with the person and work of Christ in nuanced, personal, meaningful, and practical ways. She specializes in anxiety, depression, identity in Christ, stress, life transitions, marriage, grief, and loss. Anne enjoys leading the women's ministry at her church, teaching the Bible, and speaking at retreats and conferences. She and her husband Van have three children, and in her free time, she loves to play the piano and guitar, write, and sip coffee with friends.
Email Address: annebfletcher@mac.com.

Anne Larsen
Anne Larsen is a Licensed Professional Counselor (LPC) who specializes in working with adolescents and their families, college students, adults and couples. She holds a Masters in Marriage and Family Therapy, and a Masters in Biblical Studies, both from Reformed Theological Seminary. Anne has worked as a counselor for over 11 years, serving in both private practice and school settings. Anne's particular areas of treatment include eating disorders, anxiety, depression, grief, women's issues, children of divorce, spiritual issues, and marital and family therapy.
Phone Number: (919) 357-7961

Caroline Von Helms
Caroline received her undergraduate degree from North Carolina State University in Raleigh, North Carolina, and her Masters in Marriage and Family Counseling from Southwestern Seminary in Fort Worth, Texas. Caroline has been providing counseling services to individuals, couples, and families since 2000. She began her career in Dallas, Texas working with families involved with foster care and those looking to adopt; she provided services to local schools, children's homes, juvenile probation departments, and child protective services. She also maintained a small private practice as well as taught periodically at a local community college while in Texas. Since moving to Raleigh, Caroline has worked with local churches as well as helped provide supervision for students at Southeastern Seminary. She has extensive experience consulting with churches and other non-profit organizations for their ministries. Caroline's specialized areas of counseling include mood disorders, grief, marriage, and family conflict.
Email Address: trinitycounselingnc@counselingsecure.com
Phone Number: (919) 995-6998
Website: www.tccnc.org

Marilyn Young
Marilyn Young is a Licensed Clinical Social Worker (LCSW), providing counseling services to children and adults. She completed her B.S. in Public Health and Masters in Social Work at UNC-Chapel Hill, and has been practicing as a psychotherapist for 10 years. Marilyn's areas of specialty include trauma, physical and sexual abuse, postpartum anxiety and depression, ADHD, eating disorders, and adoption and foster care.
Email Address: marilynjordanyoung@gmail.com
Phone Number: (919) 539-0972

Eric Fesmire
Eric Fesmire's areas of emphasis in the counseling world include anxiety, depression, shame issues,sex and porn addiction, couples counseling, and processing trauma. He obtained a Masters in Counseling and a Master of Divinity from Gordon-Conwell Theological Seminary, which helps incorporate Christian theology and spirituality for Christian clients. Eric believes helping clients grow in their awareness and appreciation of their internal world of thoughts, emotions, and memories, leads to a place of healing, hope, and renewed connection with themselves, God, and others. Rates: $90 per individual session (discounted rate of $60 available to college students) Insurance: Eric is out of network for insurance, please consult your insurance policy for possible refund opportunities.Eric is also putting together counseling groups, including explicitly Christian ones, for sex and porn addiction. With enough interest, this would be available at $50 for each group session.
Email Address: fesmire.eric@gmail.com
Phone Number: (919) 866-2939

Dr. Jason Young, PSYD
Dr. Young has been working as a psychotherapist since 1997 and has worked in full-time private practice since 2005. His therapeutic approach is rooted in a relational understanding of psychodynamic theory. Dr. Young has extensive experience, academically ad clinically, in the integration of Psychology and Theology. His areas of therapeutic expertise are men's issues, anxiety, depression, sexual trauma, marital conflict, crises of faith, stressors related to pastoral ministry, and sports psychology.
Website: http://youngandbrovet.com/
Phone Number: (919) 408-3212