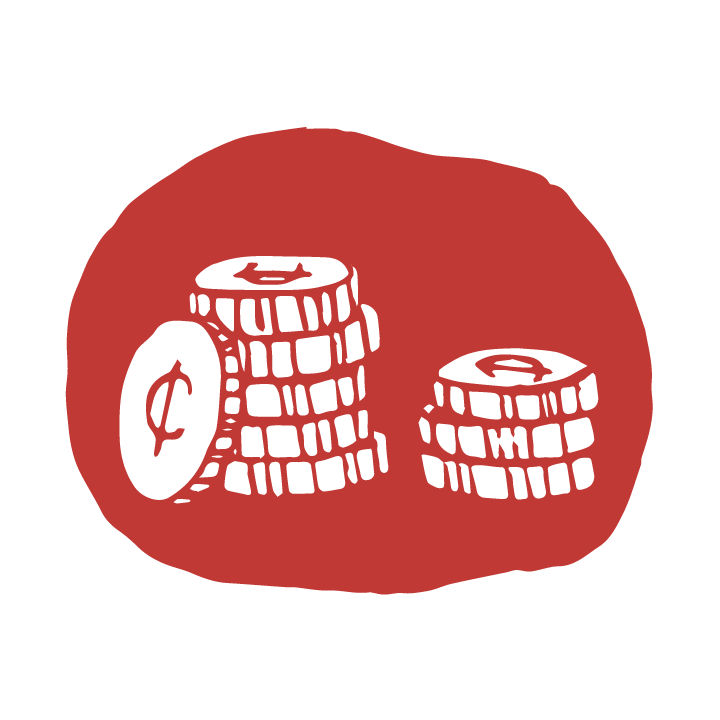 Between the two gospels that recount Jesus' birth (Matthew and Luke), the Gospel of Luke gives us all of the material we have from Mary's perspective. She is Luke's central character throughout the Christmas story; he sums up these events in Luke 2:19 with, "But Mary treasured up all these things, pondering them in her heart."
Here in 1:26-38 we'll be studying Mary's conversation with the angel Gabriel in which he reveals to her that she will give birth to the Messiah. Their conversation is a fascinating exchange between a heavenly being and a mortal one; Gabriel is mysterious and judicious with his words, Mary is humble yet inquisitive. The whole scene humorously dances around how, exactly, Mary will become pregnant when she has, up until that point, never done the kind of thing that gets you pregnant. As much as Mary was willing to be the servant of the Lord, she needed a few details first.
And can you imagine what all of this was like for Mary, having an angelic being spring this kind of news on you? Here she was, engaged to a nice guy named Joseph, preparing to be a wife and maybe hoping to be a mother one day, being told that her whole timeline had been flipped and rewritten. Where she was expecting predictability and stability there would instead be confusion and unrest. And telling people she's "pregnant from the Holy Spirit" will surely make her a laughing stock, probably get her disowned by her family, and most definitely put stress on her relationship with Joseph (who almost divorced her over it, Matt. 1:19). And yet she says to Gabriel, "let it be according to your word."
Being the Lord's servant involves giving up your plans, your agendas, your timelines, and maybe even your hopes and dreams. Think of all that awaited Mary that she could never have expected, like standing at the foot of her son's cross while he died (John 19:25), or hearing the unbelievable good news of his resurrection from the dead. Being the Lord's servant requires both submitting our entire selves to God (knowing full well that we already belong to him anyway) and trusting him to be a good master.
• Could someone read Luke 1:26-38 for us?
• What stood out to you from this passage?
• How do you think the angel's proclamation affected Mary?
• What can Mary's response in verse 38 tell us about her?
• What do you think Mary believed about God and his plan for her?
• What does it mean for you to be the "servant of the Lord"?
• How can this passage inform the way we go about celebrating Christmas this year?